Four Hour Operations Training
One four hour course is taught by
professional training captains and
covers the necessary operations to
safely enjoy the water, including:
- Docking
- Anchoring
- Navigation
- Situational awareness
- Radio etiquette
- Close quarters maneuvering
Our two to five day course is geared
towards boat owners looking for a
fully Immersive Owner/Operator
training course. At the Helm`s
training goal is make youy a safer,
more competent boater and enhance
onboard experiences for you, your
family, and friends.
At the Helm delivers your vessel from
any location to anywhere in the United
States, at a straighforward price. We
take pride in transporting your boat or
yacht in a timely,professtional ,and safe
manner to the destination of your
choice for no additional, the captain
will provide you with an operational
training course during the delivery to
brief you on basic maneuvering.
10 Reasons: Why You Should Train With Us
- Over 30 Years of Experience -
- Nationwide Service -
- Safety is Our #1 Priority -
- Complimentary operations Training -
- Communications Protocol Exercises -
- Vessel Systems Training -
- We Prepare you for Emergencies -
- We Teach You Your Local Laws & Regulations -
- Electronic and Navigation Systems Training -
- General Maintenance -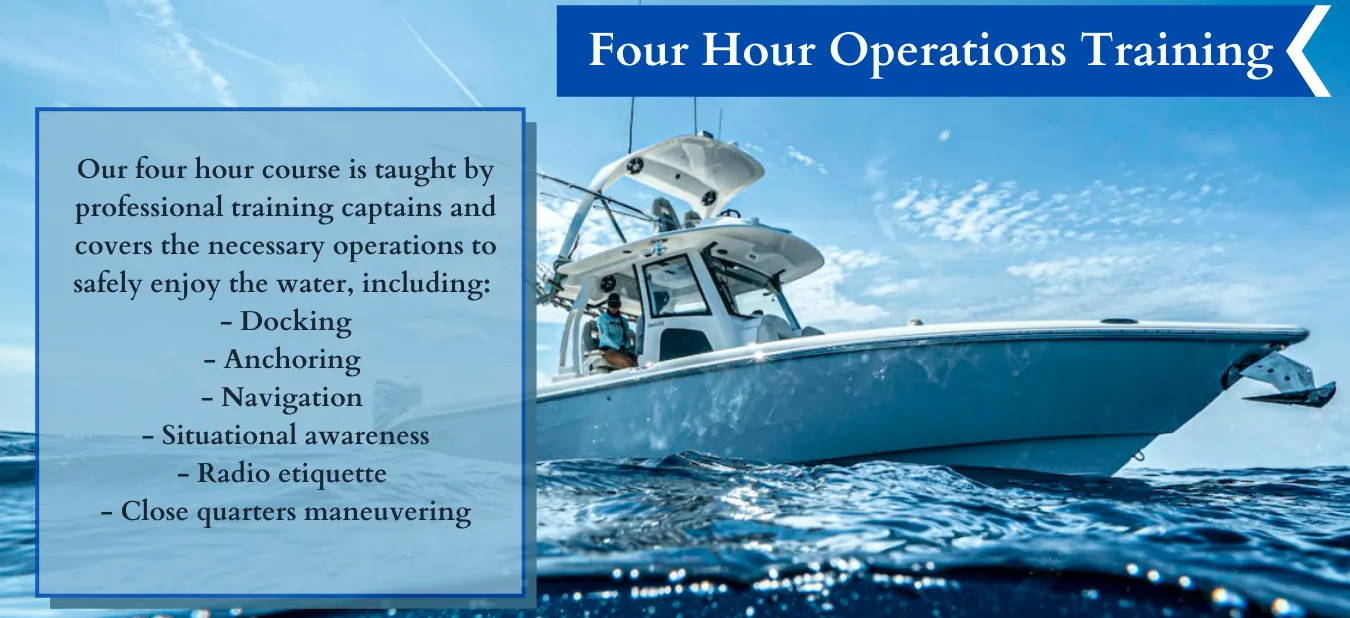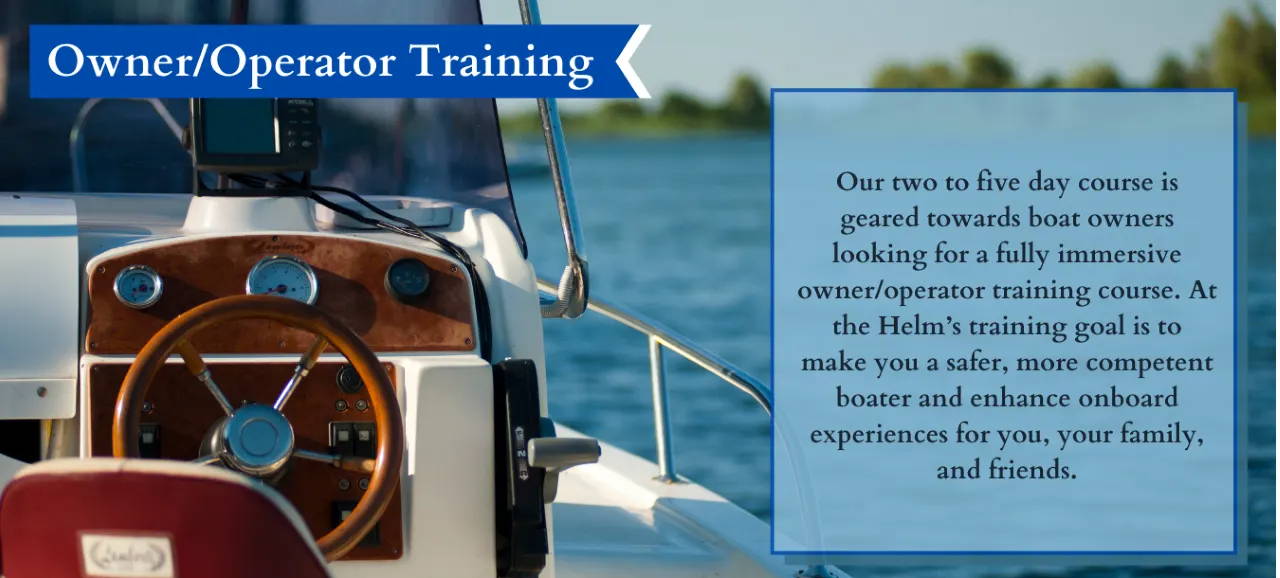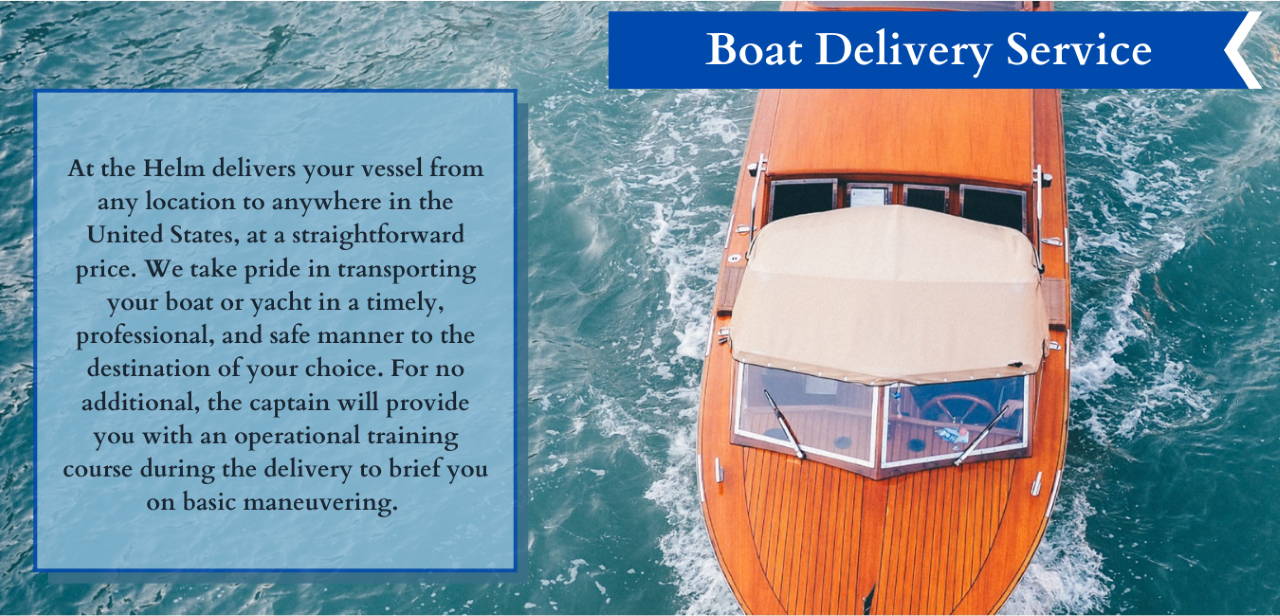 10 Reasons: Why You Should Train With Us
- Over 30 Years of Experience -
- Nationwide Service -
- Safety is Our #1 Priority -
- Complimentary operations Training -
- Communications Protocol Exercises -
- Vessel Systems Training -
- We Prepare you for Emergencies -
- We Teach You Your Local Laws & Regulations -
- Electronic and Navigation Systems Training -
- General Maintenance -